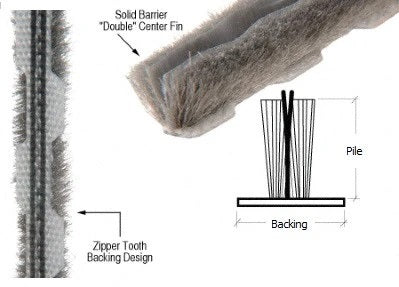 Shipping for Weather Stripping Samples
Unfortunately, we have to charge a minimal charge for the Weather Stripping Samples.
We not only have the cost of the printer ink, labels and envelopes, but also the shipping costs.  Therefore, we were forced to pass those costs on.  The samples themselves are free.

We include a sample of the other size of weather stripping that you didn't order (i.e. you order .187 backing, we throw in 1 sample of .270 backing to insure you get the right sized backing and vice a versa).

Any questions, e-mail us at Sales@Slide-ezzz.com